by Eyrie Clark
11 dead. 10 dead. 26 dead. Every year, over 250 mass-shootings take place in the United States, making an average of almost once per day.
In the wake of so many mass-shootings: Fort Hood, the Aurora theater, Sandy Hook Elementary School, and most recently the shooting at the navy yard in Washington, D.C., and finally, the shooting of 13 people in a Chicago basketball court, which included a three-year-old child among the victims, many people not only in the United States, but around the world, are having a serious debate about the merits - or lack thereof - of gun control.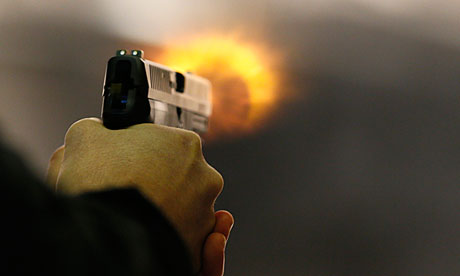 Credit to The Guardian
Many people believe there is no connection between gun control and the rate of violence in a country. For instance, Republican Representative
John McCain believes that there is no connection
between guns and violence at all. He, along with many other conservatives, persistently speaks out against gun-control laws, attempting to block almost all progress. So let's start out by having some fun and tearing his statement to pieces.